A few months ago, I accidentally stumbled upon my friend Feeple discussing an idea with Flanzer (yes, my friends have odd names. Deal with it) for something he called the Riverdog Fight Club. With the (then) impending release of Warmachine's MkII rules, we'd each start a new army. Over the course of four months, we'd paint a total of 100 points of models, blog about it, and culminate in a Sweet 16-style bracket. Being the sucker I am, I threw my hat in the ring immediately, and bought up a short fuckton of Menites.
Well, Prime MkII is finally released, I have the shiny new stat cards in my hands, and these are the results of the first month of painting:
The entire 25 point battle group in all its glory!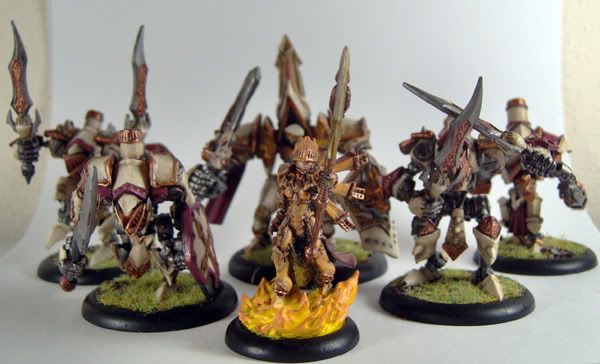 Feora, Protector of the Flame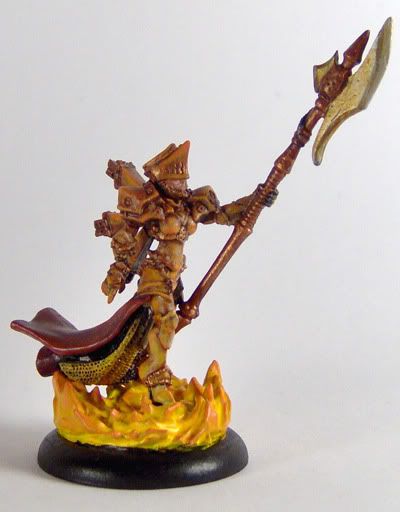 The Avatar of Menoth, Heavy Warjack and Beater of Ass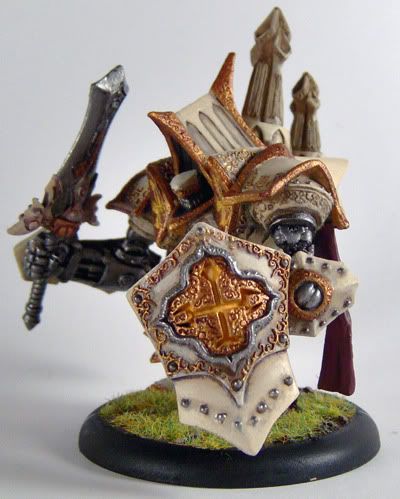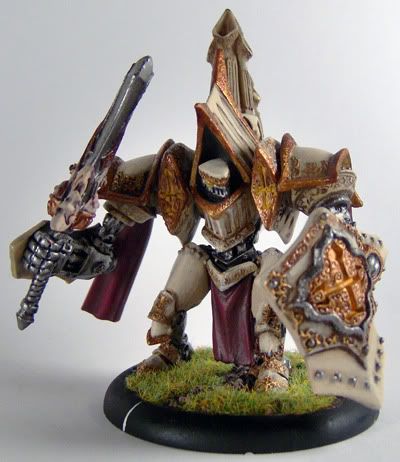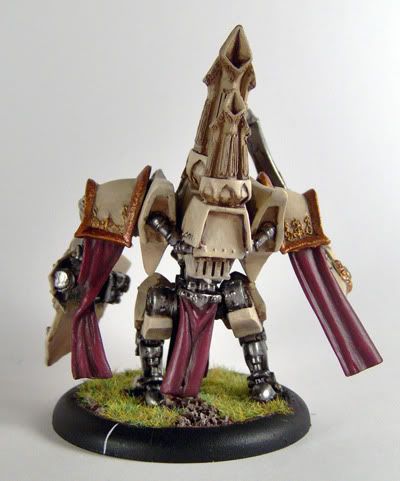 A Devout light warjack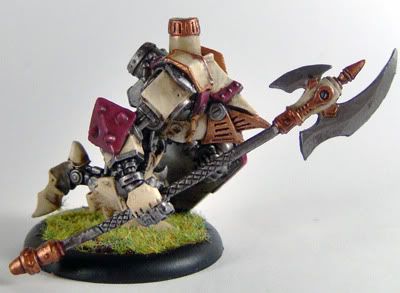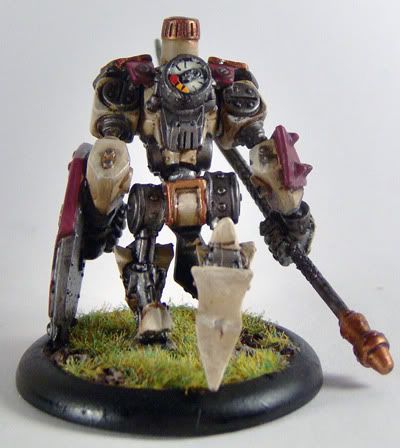 Crane, one of two Dervish light warjacks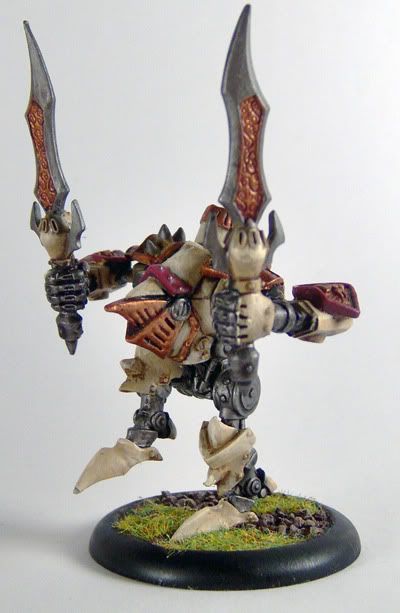 The other Dervish. I call him Frank.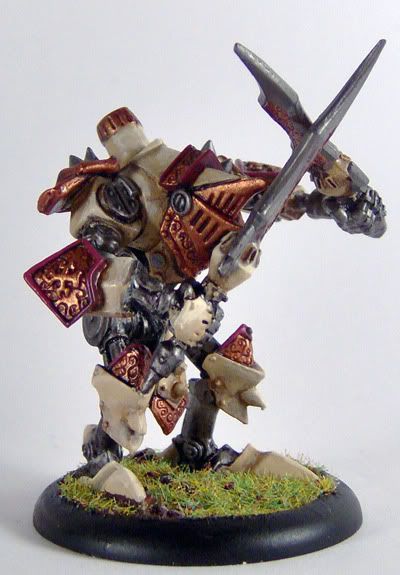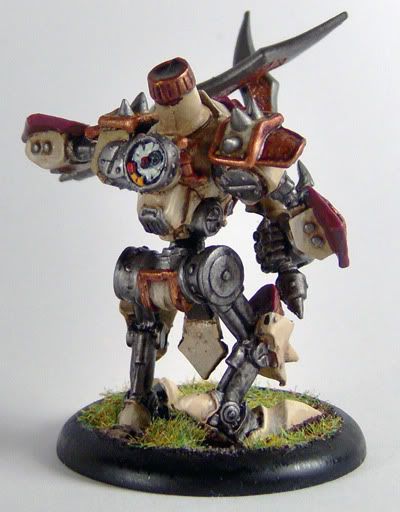 Last (and probably least), Feora's bonded Redeemer, Sparky.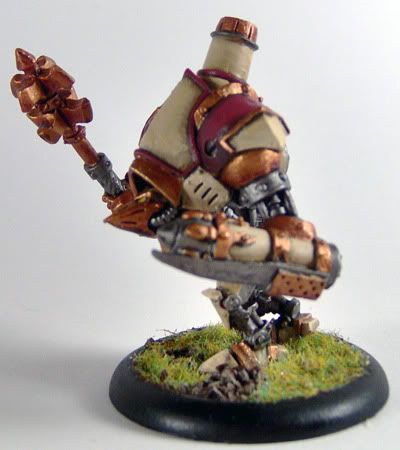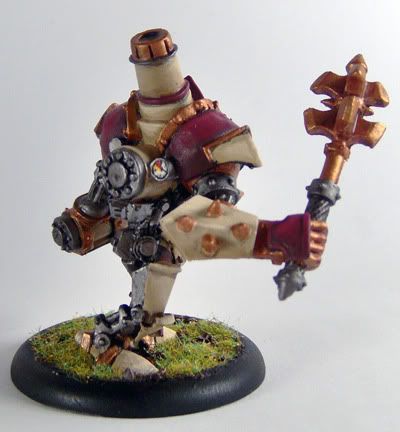 If you've enjoyed these guys and want to follow my progress over the next 3 months as I paint another 75 points of Menites (dear god, what have I gotten myself into?), check out my blog over at the
Iron Agenda
!